Experience a Rejuvenating Photofacial in Truckee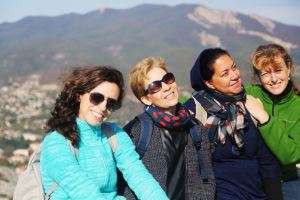 Our expert team at Pure Life Medical Spa in Truckee is happy to offer IPL (intense pulsed light) services to address some of your skin's imperfections and allow you to reclaim your confidence!  As women, we can be hypercritical of ourselves and our bodies. We tend to see things, tiny imperfections, that others could never find looking at us. However, what may seem insignificant to someone else might cause us a drastic lack of self-esteem.  A Photofacial from our trained staff may be just what you need.
What is IPL?
Intense pulsed light (IPL) is a technology using light pulses to perform various skin treatments for esthetic and therapeutic purposes, including hair reduction, acne reduction, and the removal of vascular and pigmented lesions.
This photo rejuvenation is an excellent answer to some of the signs of aging that may seem less obvious to the average outsider, but can produce a serious lack of confidence within ourselves. Our experts use IPL for hair reduction, acne reduction, and the removal of unsightly blemishes such as lesions and sun spots.
Women have chased the sun for decades, but the aftermath can be freckles, sun damage, and brown spots or lesions. IPL is an excellent solution to the effects of sun damage on aging skin.  IPL allows doctors to cover a lot of the skin's surface while treating a variety of conditions all at once.
Benefits
Youthful Radiance-Reclaim the glow of younger looking skin as the discoloration and unwanted hair are targeted and removed. This is why IPL treatment can sometimes be called a "photofacial".
Increased Self-Esteem-Feel confident in the reduction and disappearance of unwanted flaws
Targets Melanin-Reduces the appearance of dark skin spots from chronic sun exposure
Stimulates Collagen Production-Rejuvenates the texture of aging skin
Advanced IPL Treatment in Lake Tahoe
Targeting the melanin in your skin, many clients notice visible improvements after only one treatment and noticeable improvement after 3-5 IPL sessions.  Additionally, IPL benefits the body by stimulating collagen production which helps to rejuvenate the texture of aging skin, strengthening and tightening the skin's elasticity.  We have clients visit us from Incline Village, South Lake Tahoe, Tahoe City and beyond to get this treatment.   Call us at 530-536-5004 to schedule your appointment and uncover your natural radiance.