Enhance Your Lashes and Brows in Truckee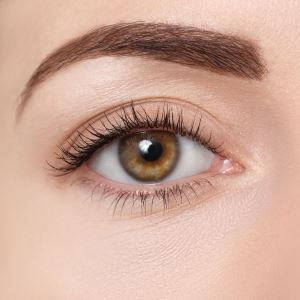 Upgrading a thinning brow line or sparse eyelashes is an easy way to enhance the natural beauty we at Pure life Medical Spa already see in you!
Grande Cosmetics is the brand behind one of the most popular eyelash growth serums as well as multiple other products including brow enhancements. The company's aim is to help women not only restore their natural beauty, but retain healthy and strong eyebrows and eyelashes. This award-winning brand prides itself on its safe products that use innovative formulas to achieve dramatic and realistic results as well as other benefits. Grande Cosmetics is a professional-quality brand with the experience and products to show for their hard work and commitment to the beauty industry.
The Problem
Our hair growth, including our short lashes or thinning eyebrows can be caused by genetics, over plucking or waxing, or even just a loss of active follicles as we age. While the causes may not all be preventable, they are all fixable with Pure Life's sought-after treatment for thickening and lengthening lashes and eyebrows.
The Benefits of Grande Lash
Safe and Natural-GrandeLASH promises a formula that's full of safe and healthy ingredients, including the brand's own special blend of antioxidants, vitamins, and amino acids, including peptides, which are used to build up weak lashes. The formula is vegan and safe for sensitive eyes.
Promotes Growth-includes prostaglandin I.C. to promote eyelash growth from the root
Strengthens while Lengthening– These products, including naturally-derived as well as chemical ingredients, work together to strengthen and lengthen lashes while repairing brittle lashes.
 The Benefits of Grande Brow
Fuller Brows-a revolutionary brow enhancing serum that promotes fuller, bolder-looking brows, and is also helpful in restoring the appearance of misshapen or over plucked brows
Award-Winning-This award-winning brow enhancing serum is infused with a special formulation of vitamins, antioxidants, and amino acids to promote naturally fuller, bolder-looking brows in just six to eight weeks, with full results in four months
Safe and Cruelty-Free-This product is dermatologist approved, vegan, and cruelty-free
Helping Lake Tahoe Residents
A more youthful appearance is just a phone call away. Whether you live in South Lake Tahoe, Incline Village or Tahoe City, call our Truckee location at 530-536-5004 for Grande Cosmetics products as well as treatments that range from Botox to skin resurfacing.