Experience our Laser Skin Resurfacing Treatment in Truckee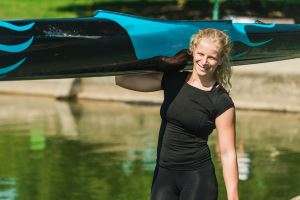 Our expert team at Pure Life Medical Spa in Truckee truly believes in the natural beauty of each and every woman we have the pleasure to serve. We are proud to offer a wide variety of services that can assist you to feel like your best self. Laser Skin Resurfacing is a fantastic service to address some of these unsightly skin conditions that can make us question our true beauty.
Why Resurfacing?
Nothing reminds women we are aging like the appearance of new age spots, fine lines, or wrinkles. Some of us, in addition to those reminders, also have uneven skin tone, sun damage, or acne scarring. These skin conditions can cause a serious lack of self-esteem. Laser skin resurfacing can aid in the following:
Remove layers of skin tissue in a fractionated method to help reduce "age-spots", fine lines, wrinkles, scarring, and uneven coloration
Remove superficial and moderately deep lines and wrinkles on the face
Regain the self-confidence and belief that you are truly beautiful
Advanced Technology to Uncover Your Natural Beauty
An Erbium YAG laser is the method of choice for patients wanting to achieve dramatic improvement in the appearance of their skin with minimal downtime. The procedure removes surface-pigmentation and mild to moderate fine lines and wrinkles on the face, hands, neck and chest.
This high-powered laser produces energy in a wavelength that gently penetrates the skin, is readily absorbed by water, and scatters the heat effects of the laser light. These properties enable one of our Master Level staff to remove thin layers of aged and sun-damaged skin tissue with exquisite precision while protecting healthy surrounding tissue.
This gentle treatment stimulates skin cell turnover and promotes the formation of collagen and elastin fibers that will strengthen the skin.
Growth Factor Serum
Following up your laser skin resurfacing treatment with growth factor serum can strengthen skin and provide lasting results. Growth factors are natural substances made by skin cells to maintain healthy skin. They are responsible for supporting the repair of damaged skin, providing firmness and elasticity to the skin, and helping to maintain your skin's protective functions. Aging and sun-damaged skin require growth factors to maintain itself. However, cells in aging skin make less growth factors than cells in youthful skin so following your laser skin resurfacing treatment with growth factor serum is an excellent way to boost the effects of your treatment.
Get Your Laser Treatment in Lake Tahoe
Laser skin resurfacing is a great way to restore your youthful appearance. Call the experts in our Truckee office at 530-536-5004 to schedule an appointment. We serve the entire area, including Tahoe City, South Lake Tahoe and Incline Village.