Full Body Laser Hair Removal in Truckee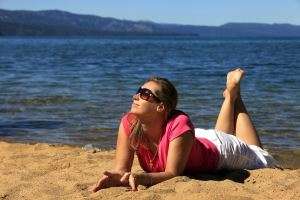 Few things can make a woman feel less feminine and more self-conscious than unwanted hair. Whether we are genetically predisposed to have more hair growth than average or whether we inherited a few unsightly chin hairs as we've aged, all women want to be sure they avoid being seen with excess, unwanted hair.
Pure Life Medical Spa is the premier laser hair removal service in Truckee. Our expert team offers a wide variety of services in aesthetics to ensure smooth skin as an enhancement to your already natural beauty.
Benefits
Time Saving-Instead of shaving your legs, underarms, and other places almost daily, after the course of laser hair removal you are saving countless hours of your precious time.
Safe and Effective-These technologies have been tested and improved for over 20 years so they are some of the safest and most effective in the industry.
Affordable-Not only is this treatment an affordable one, but just think of the thousands you will save of waxing, razors, blades, shaving cream and more.
Avoids Ingrown Hairs-Often used as a method to treat ingrown hairs, unlike shaving, laser hair removal does not cause ingrown hairs.
Safe for Shaved Hairs-Unlike waxing where you have to wait between treatments, laser hair removal works better on shaved hairs so you don't have to struggle with hair regrowth or waiting.
Where Can Hair Be Removed?
All Types of Skin- Including light, tanned, or dark skin
Works Best With Dark Hair- Since there is more pigment in dark hair, this treatment will work best the darker the hair is
Most Body Parts-After several treatments, laser hair removal can be a permanent approach to removing facial hair, upper lip, arms, legs, underarms, and bikini areas.
Remove Unwanted Hair in Lake Tahoe
Let us help you eliminate unwanted hair to give your skin that smooth feeling you've been wanting.  If you live around the lake, call us in Truckee at 530-536-5004 to schedule your appointment.  We serve the areas of Tahoe City, Incline Village, South Lake Tahoe, and beyond.