Expert Botox Injections in Truckee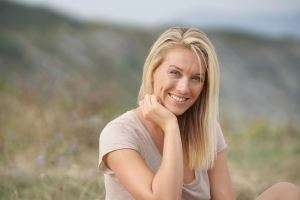 Have you ever looked in the mirror and felt like you didn't recognize the once youthful person staring back at you? We've all been there. People all over the world spend thousands of dollars each day in search of their proverbial fountain of youth, but we at Pure Life Medical Spa in Truckee have the answer. Our expert team of licensed medical professionals implement the safest procedures on the market to utilize Botox as a cost-effective way for every man or woman to look and feel their best.
Botox Benefits
Youthful Confidence-Regain the pride in yourself and your appearance that age can sometimes steal from us by reducing fine lines in the forehead and around the eyes and mouth
Affordable-As a repeated procedure, this is one you can afford to maintain
Self Esteem Boost-Look and feel like your best self
Least Invasive-Injectable but non-surgical procedure
Look Younger-Have years taken off of your facial appearance
Serving Lake Tahoe
When you visit our beautiful Lake Tahoe location in the town of Truckee, you will feel like family. We will be sure you are educated about your procedure and let you know that Botox is a non-permanent injectable solution to reduce the facial signs of aging. Our team loves helping you maintain the youthful appearance you came in to achieve.
While Botox is not a permanent solution, due to the way these injections work, it does provide dramatic results that last for 3 to 4 months. We are proud to deliver the most natural looking results to help you achieve a much more youthful appearance. Our staff wants to make you feel as comfortable as possible and we look forward to your return visits. We serve the entire area, including South Lake Tahoe, Incline Village and Tahoe City. Call us at 530-536-5004 to make an appointment today.