Cosmetic lines at our Truckee Location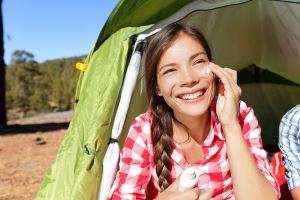 Here at Pure Life Medical Spa in Truckee, we carry a full line of high-quality products designed to help with most issues we encounter.  Our expertly-trained team can help assess the needs of your skin for day-to-day or follow up care following treatment. We will help find you exactly what fits your personal needs to keep your skin looking young and radiant.
Grande Cosmetic Products
Lashes- This award-winning lash enhancing serum is infused with a proprietary blend to promote naturally longer, thicker-looking lashes in just 4-6 weeks. It enhances short or thinning lashes, and it's also ideal for restoring the appearance of brittle or damaged lashes. GrandeLASH is easy, safe, and effective to use.
Brows-An award-winning eyebrow enhancing serum that promotes fuller and thicker-looking brows in just 6-8 weeks. This serum's blend conditions brow hairs for a healthy and restored look. GrandeBROW is ideal for enhancing sparse or thinning brows, and it's also helpful in restoring the appearance of misshapen or over plucked brows.
Elta MD Products
Transparent-EltaMD sunscreens are formulated with transparent zinc oxide to prevent that white look
Prevent Sunburn-EltaMD sunscreens help prevent sunburn
Decrease Risk-EltaMD helps decrease the risk of skin cancer and early skin aging caused by the sun
Sensitive-EltaMD sunscreens are noncomedogenic, sensitivity-free, fragrance-free and paraben-free
Recommended-EltaMD sunscreens are recommended by The Skin Cancer Foundation as effective broad-spectrum sunscreens.
Epionce Products
Physician Strength-Epionce is a physician-strength skin care line created by clinical dermatologist, Carl Thornfeldt.
Scientifically Backed-Epionce is rooted in hard science and integrates over 20 years of clinical skin research.
Unique Foundation-Epionce provides the foundation to address your unique skin care needs. From improving the visible appearance of skin aging to problem skin, Epionce has a regimen to solve your specific skin concerns.
At Pure Life Medical Spa we carry Epionce's premier facial cleansers, toners, facial creams, and an extensive line of other sought after products.  Epionce is our organic, botanical line.
Skin Medica Products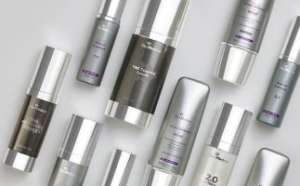 You can't go back in time, but SkinMedica® develops products that work with your skin to correct the signs of aging. Their science is complex, but the results are simple.  SkinMedica is by Allergan, the makers of Botox.
Skin Care in Lake Tahoe
Whether you want a high-quality sunscreen or a complex serum to reduce the appearance of pigmented skin, we can help.  We serve the entire area, including Tahoe City, South Lake Tahoe and Incline Village.  Call our office at 530-536-5004 to consult with one of our experts to see which cosmetic line may be right for you.