Achieve a More Youthful Appearance at Our Medical Spa in Truckee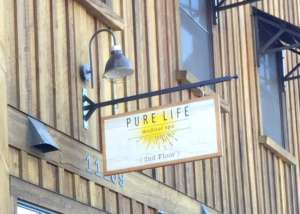 At Pure Life Medical Spa in Truckee, our team of skilled medical professionals are licensed and experienced aesthetic nurses who believe that everyone is truly beautiful. It is our passion to use our Master Level Training and services to help rejuvenate your natural look to help you leave feeling relaxed, refreshed, and like the best version of yourself.
About the Staff
Our expert staff is focused on total wellness. We are more than just a med spa. We are an elite team of industry certified specialists who are in a career we love that allows us to serve incredible people every day and use our specialized techniques and services to bring out their natural beauty and allow them to look and feel their very best.
Christine Bowman, RN is a highly skilled RN with over 15 years of practice in aesthetic care. In 2015 she received certification of Master Level Training in Botox and Dermal Fillers. She has worked with numerous lasers and pulsed light machines over years. She is known for natural-looking results and has a large following both in Lake Tahoe and throughout the US.
Dr. Jonathan Laine, MD is the Medical Director at Pure Life Medical Spa.
Services Offered
● Botox -An injectable treatment to temporarily improve the appearance of wrinkles and fine lines
● IPL -Multiple wavelengths of light used to treat red and brown spots aids in collagen stimulation
● Laser skin Resurfacing -removes layers of skin tissue in a fractionated method to help reduce "age-spots", fine lines, wrinkles, scarring, and uneven coloration
● Hair Removal-Reduce and may permanently remove unwanted hair using our state-of-the-art laser
● Tattoo Removal - Laser to remove tattoos and can even target specific colors
● Red Facial Veins -Using our laser and IPL for red or vascular reduction as well as vascular lesion removal
● Spider Vein Treatment -Using our laser to constrict vessels in the leg causing veins to visibly disappear
● Kybella -An injectable that has shown dramatic results for double chins
● Voluma -An injectable filler to give volume to the cheek area (mini face lift)
● Vollure -An injectable filler used to soften lines and wrinkles
● Volbella -An Injectable dermal filler to add volume to lips and help smooth wrinkles around the mouth
● Juvederm -An injectable dermal filler used to correct moderate to severe facial wrinkles and folds
● B12 Injections -Give yourself an energy boost with a variety of nutrient therapy shots
● GrandeLash -Created with a proprietary blend of vitamins, antioxidants, and amino acids, this award-winning lash enhancing serum gives you longer and thicker looking lashes
● GrandeBrow -An award-winning eyebrow enhancing serum that promotes fuller and thicker-looking brows
● Cosmetic lines – We carry cosmetic lines by Elta MD, Epionce, Skin Medica and Grande Cosmetics.
Making a More Beautiful Lake Tahoe, One Face at a Time
Whether you just need a little collagen stimulation or come for a laser treatment, you'll love the results at our med spa in Truckee. Our clients travel from all around the lake and beyond, including South Lake Tahoe, Incline Village and Tahoe City. Please call us at 530-536-5004 to start your journey to a more youthful self.
Popular Treatments with Minimal Downtime
Botox and dermal fillers such as Juvéderm, Voluma, Volbella and Vollure can help make the biggest impact in your appearance with little to no downtime.
Also known as photo rejuvenation, An IPL photofacial can help to reduce sun damage by targeting the melanin in sun spots as well as tightening skin and improving its texture.
Reduce fine lines and wrinkles with laser skin resurfacing.  This treatment can make a dramatic improvement in your appearance.