Experienced Juvéderm Injections in Truckee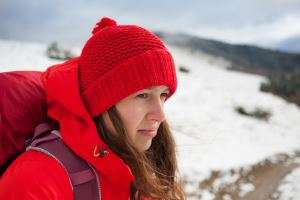 We at Pure Life Medical Spa in Truckee see the beauty in each of our clients and we aim to help you find the results you are looking for to achieve the youthful appearance you are striving to uncover. If you'd like to reduce or eliminate the appearance of fine lines or enhance your lips or cheeks, dermal fillers like Juvéderm are a great option.
What are the Benefits?
Minimally Invasive-Tiny amounts of hyaluronic gel, which is a natural substance that is found in the body, is injected just below the surface of the skin. This practice adds volume to facial structures and tissues.
Naturally Enhances Skin-Fillers help skin remain smooth and supple, while stimulating collagen production, which keeps skin youthful and improves elasticity.
Efficient-This process is fast and easy and lasts long enough that only one or two repeat visits are necessary each year.
The Science Behind It
All Juvéderm products are made from molecules of hyaluronic acid (HA), a naturally occurring sugar in skin that keeps it plump, hydrated, and youthful. "Regular" Juvéderm XC cross-links HA molecules of uniform molecular weights—they called this Hylacross. The newer Vol-named Juvéderm products cross-link together higher and lower molecular weights—this is called Vycross technology.
Only the Best Fillers in Lake Tahoe
Knowing that Juvéderm and Vollure, Voluma, and Volbella are all great options for facial fillers, it is best to allow the staff at Pure Life Medical Spa to make a recommendation. You can rest assured that you are working with highly trained and licensed medical staff members who can direct you to the facial filler that is right for your skin and your desired results. We serve the greater Lake Tahoe area, including Incline Village, South Lake Tahoe and Tahoe City. Call us today at 530-536-5004 for your consultation.